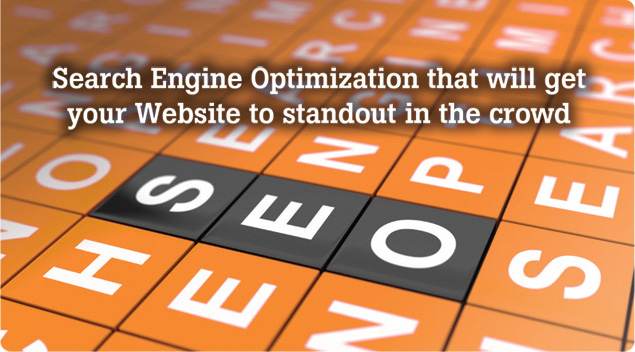 Local Search Agency - Audubon, PA
If you want your website to stand out, Search Engine Optimization (SEO) is important to you. SEO is used to help optimize your website, making it show up higher in search results for your product or service. If you show up higher in search results, you make yourself easier to find for potential clients or customers. Local SEO can be particularly important in helping potential customers find your local business. At nti4, llc. we can help you with search engine optimization, search engine marketing, social media marketing and full website design services.
Search engine optimization and search engine marketing keep your site high in the search results when people look for you on the web. We focus on local SEO to keep you visible to people searching for your business locally. Social media marketing uses social media sites like Facebook and Twitter to build your audience and spread awareness about your product or service, as well as letting your audience interact with you.
We also offer professional website design and maintenance for your website. Whether you need a new site designed, or adjustments made to your existing site, we can build you a search engine-friendly website. Let us create a quality, custom site for you that reflects your company's feel online. Having a website that suits your company and provides a positive experience for your site visitors is vital to gaining Internet sales and leads, and we are ready to help you!
Mobile visitors are becoming an increasingly larger part of site visitors, with 15% to 20% of our clients traffic typically coming from people using a mobile device. A website that is easy for mobile visitors to access and navigate can cause them to spend more time on your site and be more likely to make a purchase or follow up on your business. We can design a mobile site for you that will give mobile device users a positive experience of your site, complementing the desktop version of your site.
Why Content Marketing Is Important
Beyond your actual website design and hosting another important aspect of your website is a content marketing strategy. This is one of the best and most used ways of getting visitors to your website. Even better - over 90% of your visitors will be targeted. This is a spectacular percentage if you are selling something on your website such as an eBook, product or service or you have a website or blog you make money on using Adsense, Affiliate Marketing, Digital products, etc. - read more....

By: Rod Wagner
2013-03-22
view all our blog posts at http://www.nti4.com/seo_blog.htm
nti4, llc.
seo, sem, web design, web hosting
2820 Audubon Village Drive #355,
Audubon

,

PA
19403
Phone:

610-631-8471